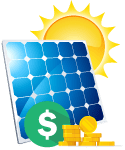 Want to know which electricity retailer is offering the best solar feed-in tariffs for households? Listed below are electricity retailer's latest solar feed-in tariffs for households in ACT, NSW, NT, QLD, SA, TAS, VIC and WA including key feed-in tariff conditions.
What is a Solar feed-in tariff?
Solar feed-in tariffs (FIT) are the payment made to solar owners for the energy they generate and send back into the grid. Like a tiny power station, any extra energy generated through your solar panels that you don't use can be sold back into the grid at the feed-in tariff rate. The retailer-provided solar FITs listed here do not include any bonus feed-in tariff that may be provided by state or territory governments. Premium FITs are shown on the retailer feed-in tariff pages linked below.
A great solar feed-in tariff is important, but to ensure you find the best deal you also need to consider the usage rates and supply charges.
WATTever's comprehensive
electricity comparison
makes it easy to get it right.
Select your State/Territory:
NSW
QLD
SA
VIC
ACT
NT
TAS
WA
Note: We show minimum and maximum feed-in tariffs (FITs) as some retailers offer different FITs on different plans. Click on the retailer name to view retailer and premium FITs by plan. Residential feed-in tariffs shown exclude GST. GST on feed-in tariffs is only paid to ABN holders.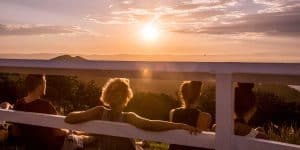 Founded from grass-roots action in the Northern Rivers of NSW, and based in sun soaked Byron Bay, pioneering electricity retailer Enova Energy has built a loyal following. Now the retailer has switched on its community-owned social enterprise energy across the state.
Read More »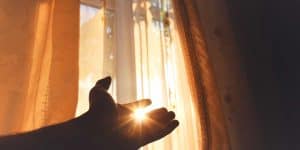 In the lead up to the NSW state election on March 23, both the opposition and government have announced huge schemes to support new rooftop solar for households, helping to reduce soaring energy bills.
Read More »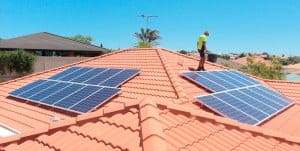 Australia has just eclipsed two million solar rooftop systems. In Canberra, there may be confusion around energy policy. Everywhere else it's clear that households are voting with their wallets on where they'll find cheaper and cleaner electricity.
Read More »