Save with Australia's best energy comparison
Want to Find the Best Deal? Let's get started.
What makes WATTever the best way to compare?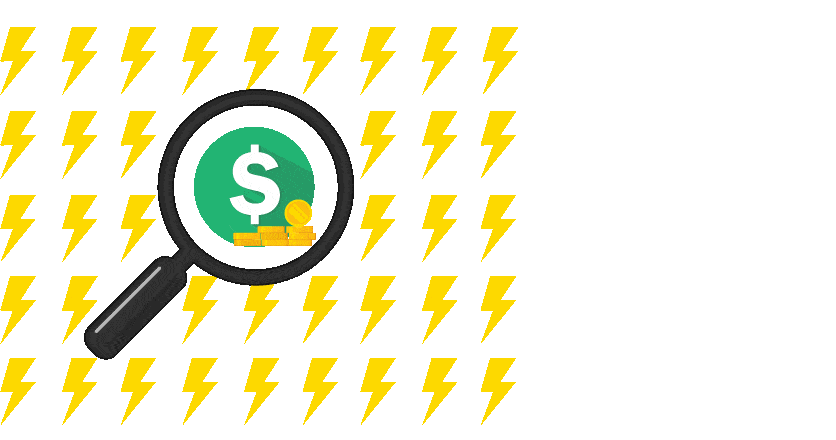 Comprehensive comparison​

EVERY Retailer compared.


EVERY publicly listed plan.


Solar feed-in tariffs valued.


Supports concessions.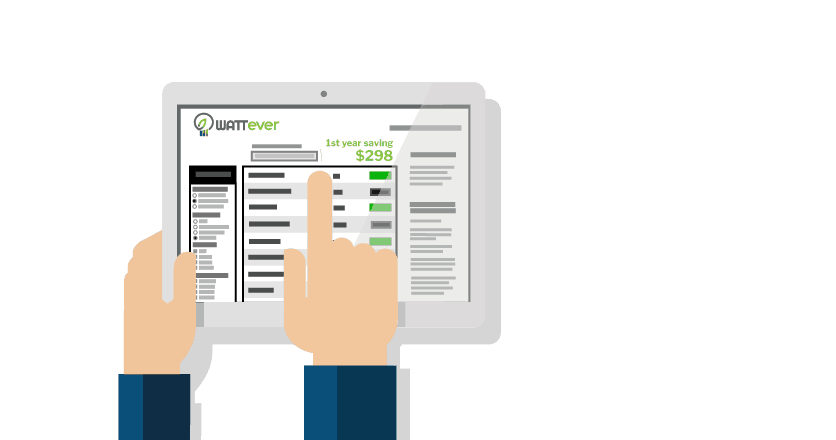 Ranked strictly by price.

Link to Plan Information (BPID).

Exclusive Member content.

Clear information helps you decide.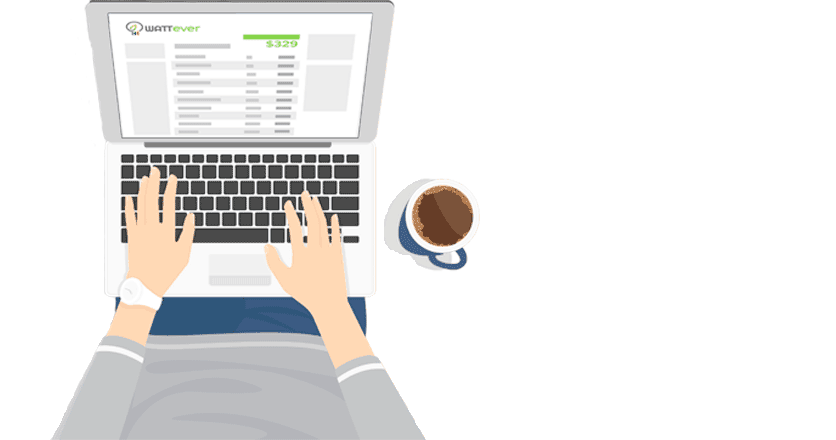 NO phone calls.

NO spam. Your privacy matters.

100% online.

YOU are in control.
WATTever compares more electricity retailers than any other.
ACCC Electricity Pricing Report 2018. Read more.
What our community says about WATTever
WATTever has grown thanks to rave reviews and personal recommendations. With an average 4.8/5 rating on ProductReview.com.au, we're Australia's best-ranked energy comparison. We don't offer incentives for reviews. All our energy goes into providing a comprehensive comparison service that makes it easy to find the best deal.
Here's what our community has to say;
"At last a comparison service that shows you all the plans. I could see all the options and choose in my own time because it's all online."
"Overall an excellent service - it's the spreadsheet you wished you could create yourself when confronted by a pile of confusing options and rising power bills."​
"New to solar and looking for the best deal. Easy to compare and great information. This made it very easy to select a company and obtain a good deal."
"Where have you been all my electricity buying life? I stumbled across WATTever and its comprehensive information has assisted me to negotiate with my provider & get results in $$ reduction."
"Really awesome job. I find wattever easy to use and better than the governments comparison site because it includes all retail offers but it treats one time rebates and other information a lot better."
"Having reviewed a number of comparison sites (approx 25) this one seems the most legit. This industry is full of white noise. WATTever can offer clarity."
"I'm a huge advocate of this website. I work in the solar industry and direct 10+ people per week to sign up to work out who will offer them the best deal after they've installed their solar system."​
"It is always up to date, and the latest feature lets you see if adding solar panels or fitting a battery would help to reduce your bills. I wouldn't use any other site, so easy and accurate."
"A brilliant facility to work out what electricity retailer is the best for you with or without solar panels!!!"
WATTever's unique energy comparison includes all retailers and all the energy plans listed on their websites for every state and territory in Australia. It's the best way to compare and start making savings on energy!