Compare electricity prices with the experts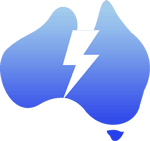 If you are looking to compare electricity prices, charges and feed-in tariffs – you've come to the right place. WATTever is Australia's largest publisher of retail electricity and gas pricing information. We're committed to sharing comprehensive information to help households and business take the power back and find the best deal.
You can choose to Find the Best Deal with our tailored comparison. Or get into the details for rates, supply charges, solar feed-in tariffs and more on the links below. WATTever's up to date comparison tables include all retailers and publicly listed plans. Plus we cover home and business electricity plans. You won't find this information anywhere else!
Start your FREE personalised electricity comparison here
All retailers. Every publicly listed plan.
Industry leading calculation engine.
100% online. No phone calls.

Cheapest electricity rates summary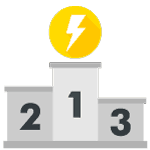 Want the low down on the most competitive electricity rates? Click the link below to compare the lowest electricity rate for each retailer from their publicly listed electricity plans. This covers homes and businesses in Sydney, Melbourne, Brisbane, Adelaide, Canberra, Hobart, Perth and Darwin. WATTever update rates every week after scanning electricity pricing from every retailer.
Compare electricity usage rates​
Usage rates are the amount you pay per kWh for the electricity you consume in your home. This includes lighting, appliances and air conditioning. Usage rates are charged one of two ways. Anytime rates have the same cost regardless of when power is used. Time of Use rates vary across the day and evening. So, you'll pay more during peak period but less in off peak periods. Scroll down for Demand Tariff usage rates. Select the links below to see the latest usage rates for homes or business in the ACT, NSW, NT, QLD, SA, TAS, VIC or WA.
Compare electricity daily supply charges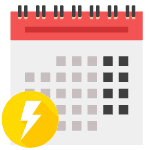 Daily supply charges are the amount you pay to be connected to the electricity grid. They are usually shown on your power bill as a daily rate. For low energy users it can be worth reviewing supply charges when you compare electricity prices because they can make a big slice of the bill. You can check out electricity retailer's supply charges for households and business in ACT, NSW, NT, QLD, SA, TAS, VIC and WA on the links below.
Compare solar feed-in tariffs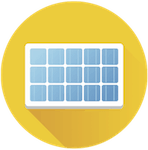 Solar feed-in tariffs (FIT) are the payment made to solar owners for the energy they generate and send back into the grid. So, if you have solar – or are about add panels, you'll want to know about the feed-in tariffs on offer. Hit the links below see the latest solar feed-in tariffs for homes or business in ACT, NSW, NT, QLD, SA, TAS, VIC and WA. Plus we break out critical feed-in tariff conditions.
Compare Controlled Load rates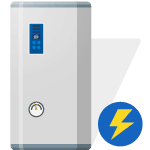 Controlled Load rates are the amount you pay per kWh for appliances that are on dedicated circuits connected to your electricity meter. For homes, this often includes 'off-peak' hot water heaters, pool pumps and in-floor heating. On the links below you'll find Controlled Load 1, 2 and 3 electricity rates for households and business.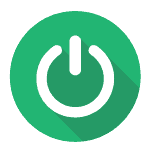 GreenPower is a government accredited program that lets households and businesses choose to offset their electricity use with renewable energy. On the link below is electricity retailers current cost per kWh of energy to use 100% GreenPower.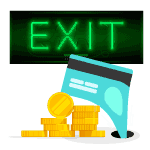 When you compare electricity prices, it can pay off to look ahead at the fees and charges that retailers apply. For example, if you might be moving soon, then review disconnection and connection fees along with any exit fees. Or perhaps, if you might miss paying a bill on time, find out in advance any late payments charges and reconnection fees that come with this. Click below for a rundown of Fees & Charges published by retailers in their electricity plan Fact Sheets. Where fee information is absent from Fact Sheets, this can be viewed in the retailers' terms and conditions available on their website.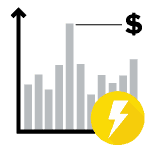 Electricity demand tariffs have an additional charge tied to the maximum amount of electricity used in a specified period. This period is usually 30 to 60 minutes, during specific time intervals or months. Demand charges are more commonly used for business customers to incentivise them to spiking of energy use during peak periods. On the links below you'll find electricity retailer's demand rates for households and business. Scroll down for details on Demand Tariff periods for each network.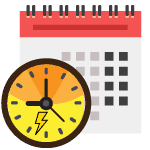 If you are on a Time Of Use or Demand Tariff, you'll want to know the periods that charges apply for. Time Of Use (also known as Flexible or TOU) tariffs have different prices for electricity used at different periods of the day. Demand Tariffs have specific hours when added demand charges apply throughout the week. Also Demand Tariffs may vary across different seasons. Click below for a rundown of Time Of Use periods and Demand Tariff periods for all major electricity networks across Australia for residential and small business customers.
Find Electricity Fact Sheets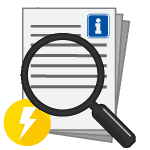 Electricity retailers are required by regulation to publish a standard document that sets out pricing information for each energy plan. These are called Energy Fact Sheets (EFS) in Victoria and Basic Plan Information Documents (BPIDs) in NSW, QLD, SA, ACT and Tasmania. The link below takes you to WATTever's unique Electricity Fact Sheet Finder. Then you can search and instantly view BPIDs and EFSs for current publicly-listed plans from retailers across Australia.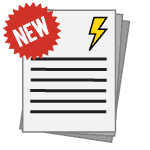 WATTever's technology and team actively monitors retailer websites to get the most up to date electricity plan information. Published here are the "Valid From" date of the latest market and regulated residential electricity plans for each retailer in each state, that are currently included in WATTever's comparison service. It's a great way of seeing the retailers that have recently released residential electricity plans and those retailers that haven't.
Ready to see how much you can save?
Get started with a FREE comprehensive electricity market comparison.