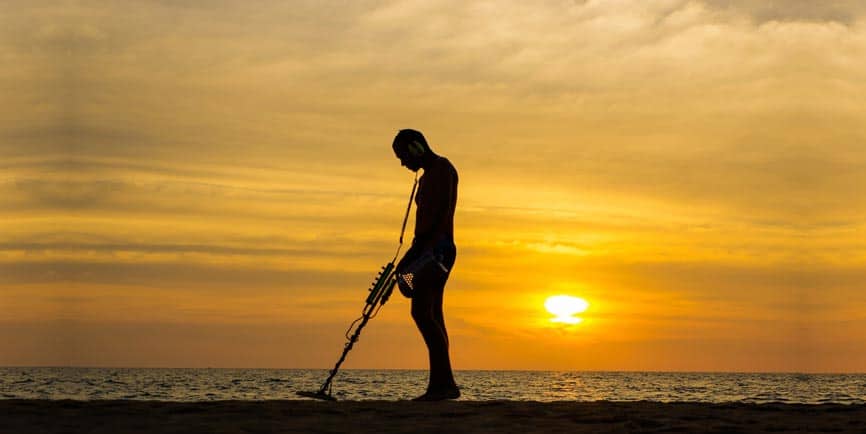 How to find the best electricity deal for solar.
In this guide, we'll unpack the essential considerations for solar owners that are serious about finding the best electricity plan.
There's a wealth of information online about how to go about getting the right solar set up. But, there's not much written about how to find the best electricity plan for solar to maximise your savings. Choosing the right retailer and plan for your situation could make a difference of hundreds of dollars each year. Of course, generating your electricity means you'll have much smaller bills while enjoying greater independence. Some may even be receiving bill credits. However, that doesn't mean that solar owners are immune from the many dud deals out there.
The formula to get it right
Electricity retailers have made comparing offers a complicated science. Add solar into the mix, and there are even more variables. Many retailers focus on big discounts or pumped up feed-in tariffs to distract solar owners from investigating inflated pricing on the rest of the deal. Or a bunch of tricky conditions. The new Default Market Offer won't do much to help solar owners because feed-in tariffs are not part of the calculation. While the over-inflated discounts of the past are gone, thanks to the new reference price, the new pricing rules don't address solar at all.
Top ten electricity comparison tips for solar owners
So how can you be confident you've got it right? Conduct an independent and thorough comparison. Then use the total cost for your unique usage and solar export when applied to each deals pricing, discounts, feed-in tariffs, restrictions and conditions. This way you can compare side-by-side. WATTever's comprehensive electricity comparison does just this to support solar owners find the cheapest deal for their situation. Here's what to look for;
Compare the WHOLE market
Use your energy use and solar export when comparing
Value your solar properly
Check the fine print on limits
Understand benefit periods and pay-on time conditions
Get more from a Premium FIT
Know the fine print on limits
Mind the exit and miscellaneous charges
Ensure your concessions count
You can get good value and values
1. Compare the WHOLE market
Shopping around and actively checking a broad range of offers is essential to find the best electricity deal for solar. Why wouldn't you want to know what every retailer had to offer? It's a philosophy that WATTever lives every day. That's why we compare every retailer and every publicly listed residential and small business plan. Making it simple to review all the retailers in one place.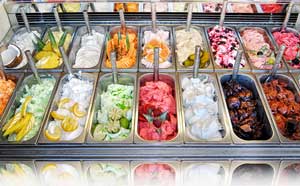 2. Know how much electricity you use
We strongly recommend inputting your specific usage and solar export so you can obtain the most accurate cost estimate. Ideally, tallying 12 months bills or averaging a summer and winter bill (as a shortcut) will balance the big seasonal highs and lows typical for solar export and household energy use. That's because in summer when solar export is pumping and grid use is low, then high feed-in tariff plans look attractive despite their inflated grid rates. In winter, when solar production really falls off, with lower export and much more grid use, then competitive grid rate plans with moderate feed-in payments typically win out. By keeping this in mind, you can find the all-around winner.
We ask more questions than other comparison services so that we can offer solar owners a complete estimate. You'll find questions on tariff type and solar PV size plus if you have premium feed-in tariffs or if you are eligible for concessions and more. After all, there's no point wasting time on plans with eligibility criteria that don't match your situation.
If you've recently installed solar or are thinking of installing solar, then WATTever's Add Solar Calculator will rank solar plans for your situation. It's a great tool if you don't yet know how energy much you'll export or self-consume. The calculator uses average PV WATTs generated by households in your state and allows you to dial up system size and choose the level of self-consumption. As a result, you'll see solar plans that work best for you.
Another opportunity you may find to save money is to switch tariffs types – you can find out more here.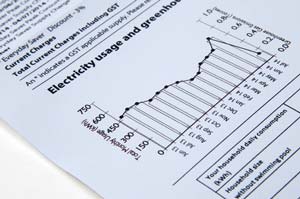 3. Value your solar properly
If you're after the best electricity deal for solar, you'll want to select the plan that will provide you with the lowest bill. It's important to state this – it may not necessarily the plan with the greatest feed-in tariff. Sure, plans with comparatively high feed-in rates attract a lot of attention. However, you'll soon discover that big feed-in tariffs often come with some rather special pricing for solar owners. Special pricing like much higher daily supply charges, inflated energy usage costs and a bunch of limits on what they'll pay for your solar. It's all part of the retailers pricing games.
Tricky deals unmasked
WATTever calculates the total cost for your situation. We factoring usage and daily supply charges for your usage plus feed-in tariffs for the level of solar export. As a result, it's easy to check whether that big feed-in tariff plan will leave you better off. On the ranking page, roll over the estimated dollar amount to see the value of your exports on any plan.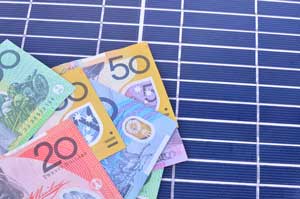 4. Check the benefit period and discount conditions
You'll discover some unique fine print on electricity plans around solar. When you use our comparison, we ask a question about the size of your solar set up. This ensures we only display solar plans that are available for your situation. Some plans have limits on solar exports. We factor this into the cost calculation for these plans. You can quickly check the conditions on the plans details page. Here are three conditions that come up a lot, that savvy shoppers should be aware of;
1. PV system size limits.
Some plans restrict the size of eligible systems. If you have a system over 5kW or 10kW, then this can be an issue. We do get asked what might happen if a customer understates their system size when applying to the retailer so that they can qualify for a plan. The thing to remember is, retailers have access to data held by the network that registers the size and details of the PV system at your address. The retailer can reject your application at the outset. Or, you may find your bill adjusted down the track – bumping you to an eligible plan with an adjustment in the retailer's favour. High export levels that are unfeasible for an eligible PV size may trigger the retailer to verify things.
2. Export limits and declining feed-in tariffs.
Plans offered by some retailers may have a cap on the amount of solar export they'll cover. This cap can be a daily limit or an annual limit. After this, you will receive a lower feed-in tariff or nothing at all. Some big feed-in tariff plans feature this condition. It can be a problem if you are exporting a lot of power and are banking on getting paid for all of it. Other plans offer a high feed-in rate for the benefit period. All in all, these are conditions that should be checked out.
3. Exclusive rates for Retailer installed systems.
In the conditions of some plans, you'll find the requirement to have a Retailer installed system to receive their highest feed-in tariff. For example, unless you had Origin Energy install your solar set up, you won't be eligible to sign up to their Solar Boost Plus plan. If only we had a dollar for every time someone asked about this one.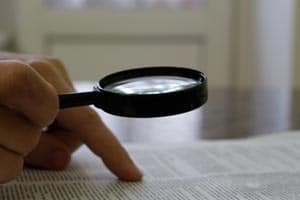 5. Understand benefit periods and pay-on time conditions
The level of savings you can make over time on a plan can be impacted by the benefit period and pay-on time conditions. There are two important questions you'll want to answer to ensure the style of plan you select is going to be best for you. There's no right or wrong answer, and good deals whatever your response. However, if you choose a plan thinking you'll do one thing and then end up doing the opposite, it won't work out so well.
1. Am I committed to switching every year?
Some of the cheapest plans going around have a benefit period of one to two years. After this time, the plan's benefits expire and you could find yourself paying a whole lot more. For this reason, you'll want to switch or re-negotiate. For disciplined deal chasers, this approach works. However, if you'd prefer to find a fair deal and stick with a retailer, then select a plan that offers ongoing discounts or ongoing low rates. You'll find yourself in a better position in two or three years, than someone who grabbed the hottest honeymoon deal but didn't move on before the benefit period expired and their bills increased. To make it easy to see all your options – you can select 'ongoing' discounts on the plan results page to filter for these plans. You can also select a 'three-year' view on the same page – to see how deals work out over the longer term. You'll discover there are competitive plans that offer ongoing low rates.
2. Can I meet the payment conditions on the plan?
If a plan has a pay on time discount, then you'll need to pay your bill by the due date, or it will cost you a whole lot more. If you know you miss bills for whatever reason, don't panic. There are plenty of very competitive offers that don't come with conditional pay-on-time discounts. To see these, you can filter by discount type on WATTever's comparison. The negotiation table You can ask your retailer to put you on their best deal. In fact, retailers in Victoria are required to let customers know at least every three months if they have a cheaper deal available. Retailers have some discretion to respond to customers that ask to have their current plan match competitive offers. They can offer improved discount rates and, in some cases, we're seeing retailers offering special solar feed-in tariffs.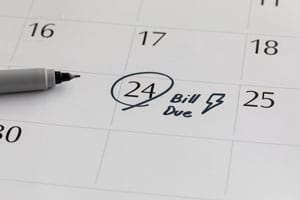 6. Get more from a Premium FIT
If you currently receive a state government premium feed-in tariff, you'll want to see this included the calculation. (Sorry, these schemes are closed to new customers). Be aware that while some retailers add their provider feed-in tariff on top – others don't.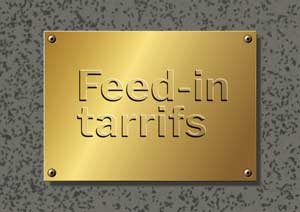 7. Mind the exit and miscellaneous charges
One practice we have seen is retailers holding on to solar credits from departing customers. If you've built up a large credit balance with a retailer – you'll want to manage this, before you switch. Thankfully, general exit fees are on the way out. Many retailers don't charge them. Or typically, they are small. However, plan fees for credit cards and paper bills can add up over time. You can
check out a summary on extra charges retailers publish on their energy fact sheets here
. Not every retailer include this information on their fact sheets, so you may need to get deeper into their terms and conditions.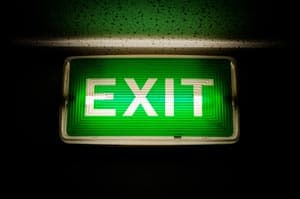 8. Ensure your concessions count
If you are eligible for a price concession, you'll find that not all retailers treat concessions the same way. There is a difference to what you'll pay if they apply the discounts before or after concession or solar feed-in tariffs get deducted. On higher discount plans, applying your concessions AFTER the discount will give you a lower bill. So, it's worthwhile inputting your concessions into our comparison to see how this could affect the plan ranking.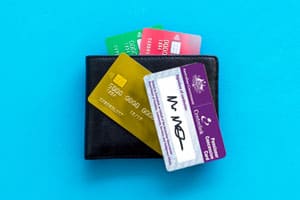 9. You can get value AND good values
Some solar owner like to consider the values of a retailer. It's very possible to find good value deals from companies with values you support. Are they a progressive company actively supporting renewables? How do they treat solar customers? The Green Electricity Guide developed by Greenpeace and The Total Environment Centre is a simple rating system that cuts through the greenwash. It ranks retailers support of renewables and renewable customers. You'll find Green Electricity Guide star ratings on our comparison.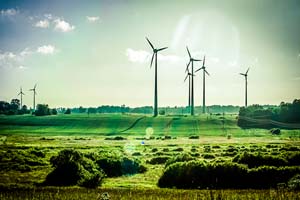 10. Discover arbitrage opportunities
With a battery in your solar set up, you can generate further savings (or even income). There is an added opportunity to select plans where electricity can be bought from the grid and then sold back at a higher price by managing your import and export. Our Solar Arbitrage article includes an up to date list of plans that can support this strategy. Plus, an outline of how the strategy works.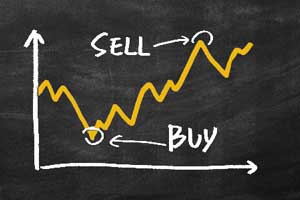 Sunny days ahead
When you know the things to watch for, then you can be confident of finding the best electricity deal for your solar set up. The good news is there are a number of established and newer retailers that are making serious efforts to serve solar customers better. If their plans stack up for you, then switching to a new retailer is straightforward and stress-free.
Hot tips to getting more from your solar
Check out our
Solar Owners Guide
for practical ideas and strategies to make the most from your set up. If you are thinking of adding a battery, WATTever's
Battery Buyers Guide
covers what you need to know before you invest in a storage set up.