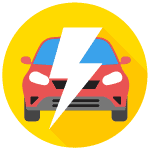 Looking to compare Electric Vehicle Plans?
If you own an EV and want to compare energy retailers electric vehicle plans designed to help charge your car, you've come to the right place. We've summarised the energy plans that are only available to Electric Vehicle owners in the Australian Capital Territory, New South Wales, Queensland, South Australia, Victoria and Western Australia.
Want to find the best deals for you?
Low usage rates are important, but to find the best deal for your homes unique energy use, you'll want to see the cheapest combination of rates, daily charges, controlled load rates and feed-in tariffs (if you have solar). We make it easy to get it right when you
compare with WATTever's comprehensive electricity comparison.
You'll see a personalised cost ranking of all publicly listed electricity plans, based on your energy use to help you make serious savings. We include all retailers, tariff types, discounts, solar feed-in tariffs, input for concessions and more. For extra tips check out our
essential guide to comparing electricity properly
.
Select your State/Territory:
ACT
Electric Vehicle plans for the Australian Capital Territory
Anytime tariff (10/20/30) Note: most households are on tariff 10. Tariff 20 and 30 are for households with large continuous loads or reverse cycle air conditioning and are already on those tariffs.
| Retailer | Plan | General Usage | Controlled Load 1 | Controlled Load 2 | Supply Charge | Solar Feed-in | Key Conditions | Basic Plan Info |
| --- | --- | --- | --- | --- | --- | --- | --- | --- |
| Red Energy | Red EV Saver | 21.02c | 13.18c | 15.54c | 97.35c | 9.40c | Only for EV Owners. Electricity usage charges will be waived between 12pm and 2pm Saturday and Sunday. | NoCL CL1 CL2 CL1&2 |
| Red Energy | Red EV Saver (Tariff 20) | 19.92c | 13.18c | 15.54c | 121.00c | 9.40c | Only for EV Owners. Electricity usage charges will be waived between 12pm and 2pm Saturday and Sunday. | NoCL CL1 CL2 CL1&2 |
| Red Energy | Red EV Saver (Tariff 30) | 18.48c | 13.18c | 15.54c | 170.50c | 9.40c | Only for EV Owners. Electricity usage charges will be waived between 12pm and 2pm Saturday and Sunday. | NoCL CL1 CL2 CL1&2 |
Time Of Use tariff (15)
| Retailer | Plan | Peak TOU | Shoulder TOU | Off-Peak TOU | Controlled Load 1 | Controlled Load 2 | Supply Charge | Solar Feed-in | Key Conditions | Basic Plan Info |
| --- | --- | --- | --- | --- | --- | --- | --- | --- | --- | --- |
| ActewAGL | EVolve | 32.73c | 23.21c | 18.70c | 15.51c | 18.28c | 98.73c | 8.00c | $39 quarterly bill credit | NoCL CL1 CL2 CL1&2 |
| ActewAGL | Evolve Combo | 32.73c | 23.21c | 18.70c | 15.51c | 18.28c | 98.73c | 8.00c | $39 quarterly bill credit | NoCL CL1 CL2 CL1&2 |
| Red Energy | Red EV Saver | 26.10c | 17.70c | 13.18c | 13.18c | 15.54c | 97.35c | 9.40c | Only for EV Owners. Electricity usage charges will be waived between 12pm and 2pm Saturday and Sunday. | NoCL CL1 CL2 CL1&2 |
NSW
QLD
SA
VIC
WA
^ Rates shown include GST and all available discounts. Plans are updated weekly from retailer's Basic Plan Information Documents (BPIDs)/Energy Price Fact Sheets