Compare Sumo electricity rates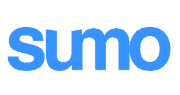 Sumo is an electricity and gas retailer based in Australia, with its head office and contact centre in Melbourne. Sumo offers no lock-in contracts providing flexibility and peace of mind to customers. Sumo also offers Internet access including NBN and mobile broadband which can be bundled with electricity and gas services to make greater savings.
Looking to compare Sumo electricity rates and plans? We've summarised Sumo's current residential plans below.
Select your State/Territory:
NSW
Sumo plans for the Ausgrid network (Sydney, Central Coast, Hunter Region and Newcastle)
Anytime tariff (EA010)
| Plan | General Usage | Controlled Load 1 | Controlled Load 2 | Supply Charge | Solar Feed-in | Reference Price * | Basic Plan Info |
| --- | --- | --- | --- | --- | --- | --- | --- |
| Assure | 20.90c | 13.75c | 15.07c | 83.60c | 5.50c | 20% less than | NoCL CL1 CL2 CL1&2 |
| Freedom | 21.45c | 14.30c | 15.07c | 92.40c | 5.50c | 16% less than | NoCL CL1 CL2 CL1&2 |
| Standing Offer | 24.75c | 14.74c | 14.74c | 115.50c | 8.00c | 0% less than | NoCL CL1 CL2 CL1&2 |
Time Of Use tariff (EA025)
| Plan | Peak TOU | Shoulder TOU | Off-Peak TOU | Controlled Load 1 | Controlled Load 2 | Supply Charge | Solar Feed-in | Reference Price * | Basic Plan Info |
| --- | --- | --- | --- | --- | --- | --- | --- | --- | --- |
| Assure | 38.83c | 18.70c | 16.50c | 13.75c | 15.07c | 104.50c | 5.50c | 12% less than | NoCL CL1 CL2 CL1&2 |
| Freedom | 39.93c | 19.25c | 17.05c | 14.30c | 15.07c | 112.20c | 5.50c | 9% less than | NoCL CL1 CL2 CL1&2 |
| Standing Offer | 40.59c | 22.00c | 18.15c | 14.74c | 14.74c | 115.50c | 8.00c | 2% less than | NoCL CL1 CL2 CL1&2 |
Time Of Use Demand tariff (EA111/EA115/EA116)
| Plan | Peak TOU | Shoulder TOU | Off-Peak TOU | Controlled Load 1 | Controlled Load 2 | Supply Charge | Summer Demand | Non Summer Demand | Solar Feed-in | Basic Plan Info |
| --- | --- | --- | --- | --- | --- | --- | --- | --- | --- | --- |
| Assure (Tariff EA116) | 18.15c | 18.15c | 18.15c | 13.75c | 15.07c | 100.65c | 24.75c | 12.65c | 5.50c | NoCL CL1 CL2 CL1&2 |
| Assure (Tariff EA111) | 22.00c | 22.00c | 22.00c | 13.75c | 15.07c | 100.65c | 1.32c | 1.32c | 5.50c | NoCL CL1 CL2 CL1&2 |
| Assure (Tariff EA115) | 39.05c | 18.59c | 16.39c | 13.75c | 15.07c | 110.00c | 5.06c | 5.06c | 5.50c | NoCL CL1 CL2 CL1&2 |
| Freedom (Tariff EA115) | 39.60c | 19.25c | 17.05c | 14.30c | 15.07c | 121.00c | 4.95c | 4.95c | 5.50c | NoCL CL1 CL2 CL1&2 |
Sumo plans for the Endeavour Energy network (Western Sydney, Blue Mountains, Southern Highlands and Illawarra)
Anytime tariff (N70)
| Plan | General Usage | Controlled Load 1 | Controlled Load 2 | Supply Charge | Solar Feed-in | Reference Price * | Basic Plan Info |
| --- | --- | --- | --- | --- | --- | --- | --- |
| Assure | 20.13c | 13.09c | 14.19c | 88.00c | 5.50c | 19% less than | NoCL CL1 CL2 CL1&2 |
| Freedom | 21.01c | 14.19c | 15.40c | 94.60c | 5.50c | 15% less than | NoCL CL1 CL2 CL1&2 |
| Standing Offer | 23.65c | 15.18c | 15.18c | 123.20c | 8.00c | 0% less than | NoCL CL1 CL2 CL1&2 |
Time Of Use 3 Rate tariff (N705)
| Plan | Peak TOU | Shoulder TOU | Off-Peak TOU | Controlled Load 1 | Controlled Load 2 | Supply Charge | Solar Feed-in | Reference Price * | Basic Plan Info |
| --- | --- | --- | --- | --- | --- | --- | --- | --- | --- |
| Assure | 26.18c | 21.89c | 20.79c | 13.09c | 14.19c | 99.00c | 5.50c | 9% less than | NoCL CL1 CL2 CL1&2 |
| Freedom | 26.51c | 22.00c | 20.90c | 14.19c | 15.40c | 104.50c | 5.50c | 7% less than | NoCL CL1 CL2 CL1&2 |
| Standing Offer | 26.95c | 22.55c | 21.45c | 15.18c | 15.18c | 126.50c | 8.00c | 1% less than | NoCL CL1 CL2 CL1&2 |
Anytime Demand tariff (N72/N73)
| Plan | General Usage | Controlled Load 1 | Controlled Load 2 | Supply Charge | Summer Demand | Non Summer Demand | Solar Feed-in | Basic Plan Info |
| --- | --- | --- | --- | --- | --- | --- | --- | --- |
| Assure (Tariff N72) | 17.60c | 13.09c | 14.19c | 110.00c | 17.05c | 6.05c | 5.50c | NoCL CL1 CL2 CL1&2 |
| Assure (Tariff N73) | 19.25c | 13.09c | 14.19c | 110.00c | 8.25c | 2.64c | 5.50c | NoCL CL1 CL2 CL1&2 |
Sumo plans for the Essential Energy network (Regional NSW)
Anytime tariff (BLNN2AU)
| Plan | General Usage | Controlled Load 1 | Controlled Load 2 | Supply Charge | Solar Feed-in | Reference Price * | Basic Plan Info |
| --- | --- | --- | --- | --- | --- | --- | --- |
| Assure | 24.09c | 15.29c | 17.49c | 132.00c | 5.50c | 17% less than | NoCL CL1 CL2 CL1&2 |
| Freedom | 24.75c | 15.95c | 16.50c | 132.00c | 5.50c | 15% less than | NoCL CL1 CL2 CL1&2 |
| Standing Offer | 28.60c | 16.50c | 16.50c | 159.50c | 8.00c | 0% less than | NoCL CL1 CL2 CL1&2 |
Time Of Use tariff (BLNT3AU)
| Plan | Peak TOU | Shoulder TOU | Off-Peak TOU | Controlled Load 1 | Controlled Load 2 | Supply Charge | Solar Feed-in | Reference Price * | Basic Plan Info |
| --- | --- | --- | --- | --- | --- | --- | --- | --- | --- |
| Assure | 27.28c | 25.52c | 17.71c | 15.29c | 17.49c | 159.50c | 5.50c | 20% less than | NoCL CL1 CL2 CL1&2 |
| Freedom | 28.60c | 26.40c | 18.70c | 15.95c | 16.50c | 159.50c | 5.50c | 18% less than | NoCL CL1 CL2 CL1&2 |
| Standing Offer | 36.30c | 32.45c | 22.00c | 16.50c | 16.50c | 165.00c | 8.00c | 5% less than | NoCL CL1 CL2 CL1&2 |
QLD
SA
VIC