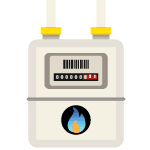 Looking to Compare Gas Usage Rates?
Listed below are energy retailer's latest gas usage rates for households in the ACT, NSW, QLD, SA, TAS, VIC and WA.
What are Usage Rates?
Usage Rates are the amount you pay per Megajoule (MJ) for the gas you consume in your home. This includes gas for heating, hot water, clothes dryers, cooktops and ovens.
Usage rates are charged one of two ways.
1.
Anytime rates
have the same cost whether gas is used at anytime of the year. Usage rates may change once you use a set amount of energy. 2.
Seasonal rates
 have a peak winter season and off-peak non-winter season usage rates where the peak season rates are higher than the off-peak season rates.
Usage Rates vary depending on;
1. The gas network region you are connected to. There are 36 gas networks in Australia. 2. The energy retailer you buy gas from.