Electricity comparison services compared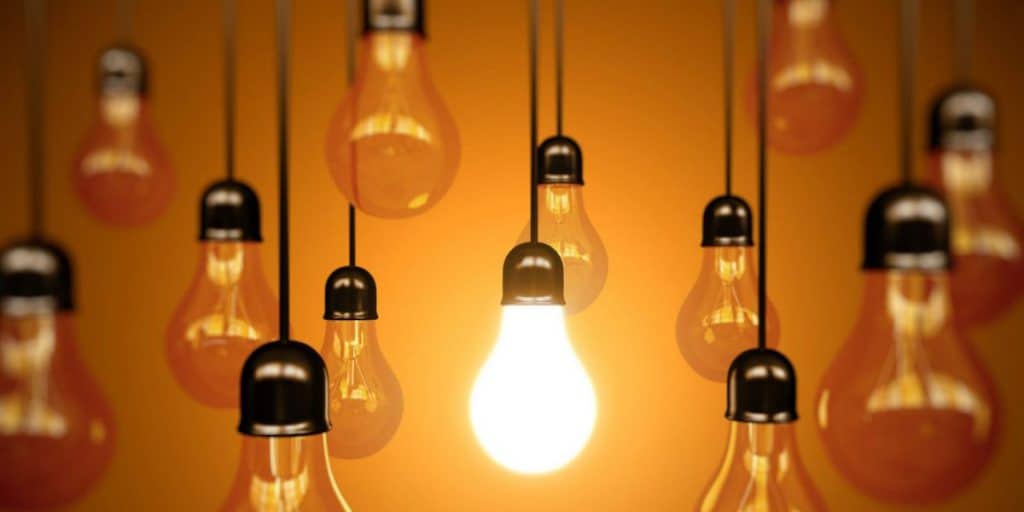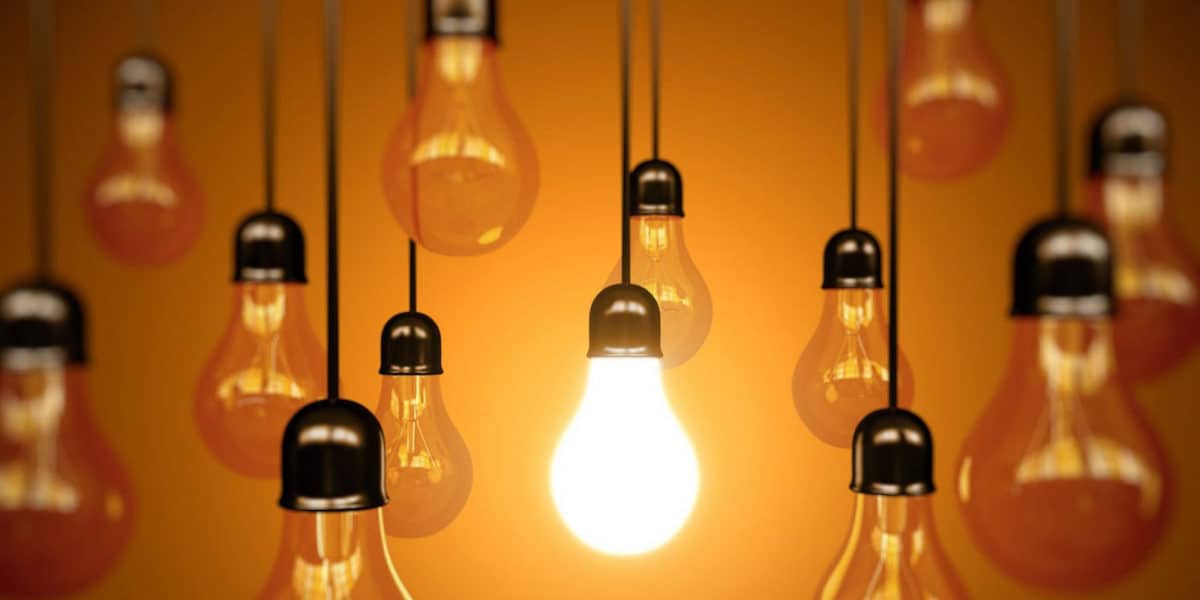 What is Australia's best electricity comparison service? There are lots of services that claim to help save you money by comparing electricity. So who does it best? We think it's about time the tables were turned on electricity comparisons and they were compared side-by-side.
We've lined up the players from the big commercial services to the government sites so you can now compare their performance. Here are the things you should look for if you're serious about getting the most accurate results and finding the best deals for you;
1. Gives you a comprehensive view of offers in the market
Compares all retailers
Compares all publicly listed plans
Informs you about pricing (supply, usage charges and feed-in tariffs etc.)
2. Is accurate for your situation
Allows for entry of a complete electricity profile (including your tariff type and actual usage)
Values your solar and premium solar tariffs
Allows your concessions to be valued.
3. Offers a good user experience
Is fast/easy to enter your electricity profile
Is free of pressure. We're shopping for electricity not buying a timeshare apartment on the Gold Coast.
This is how the different electricity comparison services stack up.
Electricity comparison services compared table
WATTever
iSelect
Compare
the Market
Mozo
Energy
Made Easy
Victorian
Energy Compare
All states and territories

Compares all retailers

*
Compares all public plans

*
Solar export valued
Premium solar tariffs valued
Zero pressure
No telesales calls
Fast profile entry
Complete profile entry
Concessions entry
Interval meter data entry
Detailed pricing compared
Green Electricity Guide ratings
Free plan tracking and market monitor
Comparison updated on 17th May 2018. *Mozo cover most retailers and plans.
AEMC and ACCC reports put WATTever on top
In March 2018, the Australian Energy Market Commission (AEMC) released their Retail Competition Report that included a summary of commercial comparison services and noted the number of retailers represented on each website (see p103). WATTever came out on top, comparing more retailers than any other service. This table was re-published in the ACCC Retail Electricity Pricing Inquiry—Final Report released on July 11 2018 (page 277). Here's the chart.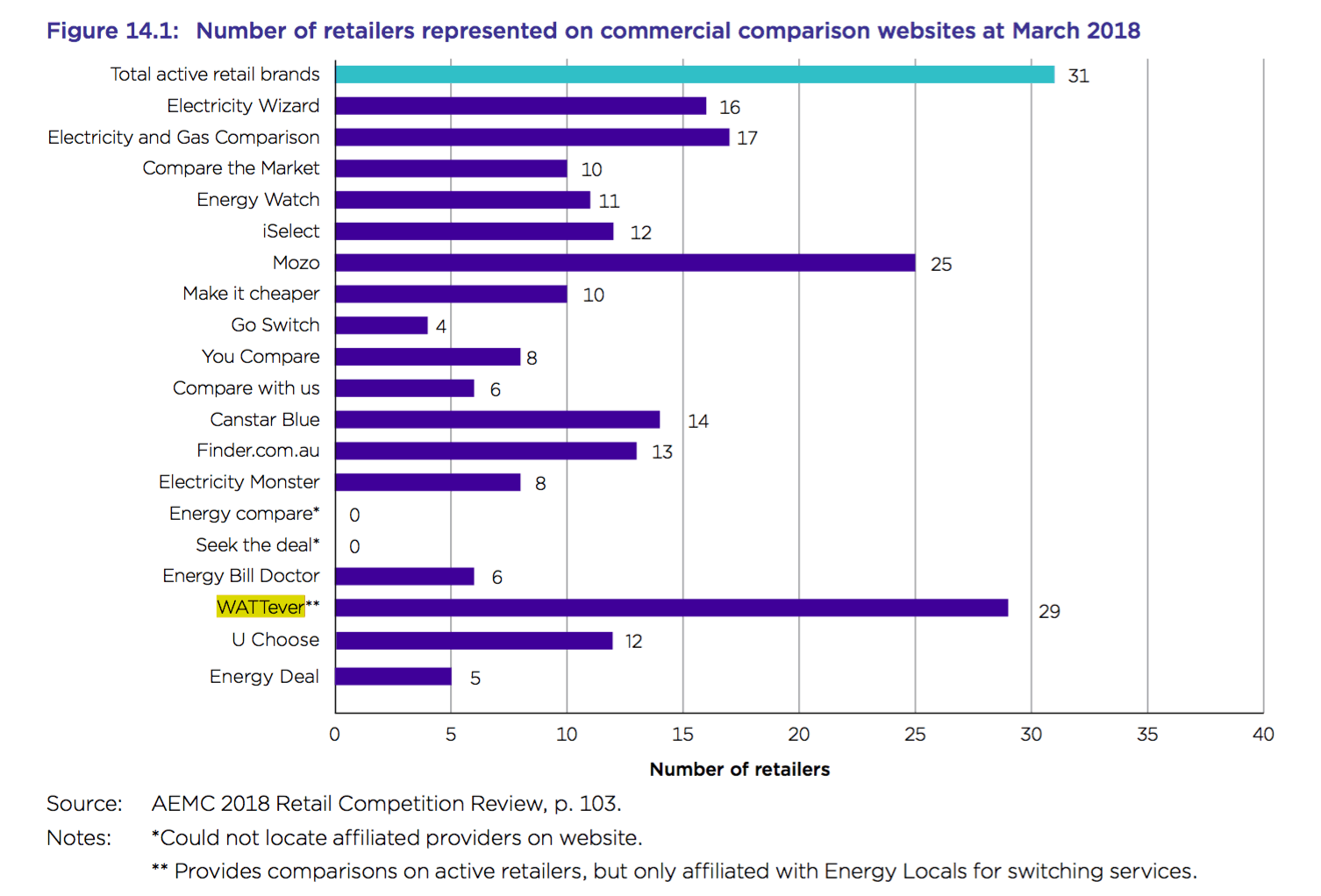 It appears that the website claims were taken at face value by AEMC and not verified by undertaking comparisons! The number of retailers represented by some services has been wildly overstated. One uses a ploy of showing logos of "some of Australia's leading energy suppliers" but then goes on to say that "We compare some of these suppliers". The website for this service displays 17 retailers logos but only compares about half these retailers. Another retailer which the AEMC noted their website listed 16 'associated' retailers in March, now lists only 9 in July.
So, let's dig a little deeper, starting with the commercial services.
Comparison services don't compare
Journalist Michael Pascoe nailed comparison sites in his 2017 Fairfax article for the very fact "they don't" compare and are simply taking us for a ride. Most commercial sites only show the products that they earn commissions on and there's a fair chance you won't see the best products for you because they often show 6-8 retailer's plans when there are over 20 retailers in most contestable electricity markets. There are smaller retailers with cheap plans who can't afford the big fees that come with being listed on large comparison operators.
The ACCC has targeted comparison services poor conduct
Compare the Market, iSelect and Energy Watch have been the subject of enforcement actions in the past from the ACCC in relation to misleading or deceptive conduct regarding their comparison services. Hop on any review site and you'll find there's no shortage of public feedback about poor experience and service.
The distracting discount game
Comparison services hype discounts ahead of the actual price. For years Compare the Market's electricity comparison results were ranked by the highest discount by default rather than ranking on the lowest price. This only changed in May 2018 to rank by costs. You be the judge, but we think people benefit from paying the lowest price for electricity, rather than having bragging rights about the discount level they receive. Sure, you can reset the view to rank by cost, but it makes you wonder whose interests they really have at heart (and whether they might have received some regulatory pressure).
Not all bad
There are three commercial services that do a bit more. Canstar, Mozo and Grouply provide pricing information from a wider range of retailers within their comparison, not just their retail partners. However, they only cover residential plans, don't allow users to input tariff types like Time of Use or their actual electricity usage. This means results aren't very accurate for a great many customers – and that's hardly the basis for good comparison. If you also wanted to understand the impact of concessions, premium feed-in tariffs, eligibility conditions on solar plans, demand tariffs or were looking to compare business electricity plans, you're out of luck.
Canstar doesn't allow for Time of Use tariffs and doesn't value solar. The default ranking is by Canstar ratings, not the lowest price. Mozo's electricity comparison doesn't allow for Time of Use plans or controlled load. Again the default ranking is for partner promoted plans ahead of the cheapest. Grouply has a nice interface but their comparison doesn't allow for Time of Use plans. More worryingly there's no user input on electricity usage. Finder.com.au provides content on a range of retailers but refers customers to a phone-based energy comparison service that includes a limited number of retailer partners. Finder does not provide an electricity price comparison calculator – so it's of no value if you want to understand what you might actually be paying for any plan.
The government steps in
Clearly, something had to be done with what many consider to be the failure of commercial comparison sites to provide consumers with the best outcomes. In keeping with the governments' ongoing struggle to get energy right – the result was Victorian Energy Compare serving one state and Energy Made Easy for the other contestable markets of NSW, SA, SE QLD and ACT.
Not so easy. Especially if you have solar.
The biggest issue with Energy Made Easy is the total neglect of solar. It's 2018 and more than 1.8 million Australian households have solar. Yet Energy Made Easy still doesn't value solar tariffs. Your result will be inaccurate if you are one of the 31.5% of Queensland homes, 30.8% of South Australian or 16.4% of households in NSW with solar (Source: pv-map.apvi.org.au). Manually sifting through fact sheets to check feed-in tariffs, systems size conditions and then adding it all up, is a lot more than most will do. Forget premium feed-in tariffs or adding concessions. And demand tariffs can't be calculated correctly either.
The default comparison ranking for Energy Made Easy removes discounts. It's not what most people would select if they were asked whether they would like to see the very lowest price or the lowest price without discounts. You can change the sort order to include discounts but people can miss this.
Development on the site has stalled for a number of years. Feedback from many of our users is that the service simply hasn't kept up and doesn't properly inform many Australian about the best plans for their situation.
More switched on in Victoria
The Victorian government website is the most complete of the government offerings. The input of data is still a lot more involved than any other service and is far from quick. There's a very long list of questions asked including the number of residents, rooms, household appliances etc which are asked even when you state you have your actual usage figures to input. Small businesses can't receive a business electricity comparison without uploading meter data. While we think leveraging meter data for comparisons is good, forcing it to be the only option leaves many small businesses unsupported. Victorian Energy Compare doesn't support demand tariffs for consumers either, in the state which has championed their adoption.
Victorian Energy Compare does allow for upload of interval meter data. This will eventually be a big thing – but there are hurdles. Interval meters rolled out from 2006. The government is still getting their act together to make this more accessible to consumers and third-party services to help inform households about energy usage. For this to happen, access to data must be real time and needs to be in an understandable format. Meter interval data offers bigger opportunities than just a very accurate comparison – WATTever is currently building a new energy advisory service that uses meter data to provide a range of tailored energy savings recommendations.
It's time to compare properly
WATTever reckons Australian's deserve better. Why should you put up with dubious practices like;
Offering a limited number of retailers and only the plans they are paid to sell. That's a 'store' not a comparison service.
Pushy call centres ringing the instant you enter your phone number.
Your inbox getting filled with emails for health insurance comparisons.
Ranking plans by discount level and NOT the actual cost.
Failing to include solar feed-in tariffs in comparisons.
So, we're putting it right by comparing every retailer and every publicly listed plan. We use all the available information to help provide you with the most accurate view. We rank plans strictly on price to make it easy for you to find the offers that reduce your energy costs. If you're ready to compare electricity offers in your area without pressure or sneaky sales tactics, you'll find it easy to get well informed with WATTever. We think others hardly compare.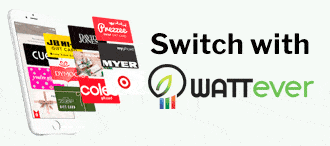 Use the Switch and Sign Up links on WATTever.com.au and sign up to a partner electricity retailer (Dodo Power & Gas, Energy Locals, Enova Energy or ReAmped Energy) using the same email address.
Receive a BONUS $50 Prezzee e-gift card via email from WATTever within 28 days from verified switch.
Send a legible photo or scan of your first bill from the new retailer to promocheck@wattever.com.au, so we can verify your completed switch.
If you withdraw from a retailer during the 'cooling off' period you will be ineligible for the gift card.
Limited time only. Offer closes 30 April 2020. WATTever reserves the right to vary or withdraw this promotional offer at any time. See terms and conditions.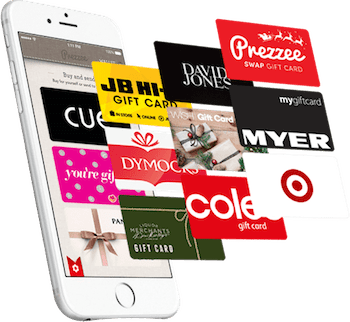 SWITCH WITH WATTever.
GET A BONUS $50 eGIFT CARD