If you live in Sydney, the Central Coast or Hunter Region in the Ausgrid electricity network, and pay Time Of Use tariffs, chances are your retailer has been giving you a raw deal sine July 2018.  That's because a majority of retailers have failed to pass through Ausgrid's reduced peak hour network charges for Time Of Use customers. From July 2018,
Ausgrid stopped charging its peak tariff in April, May, September and October
. Unfortunately most retailers haven't changed the peak periods for their customers and haven't passed on the savings. As a result retailers are pocketing an additional 18.4 cents per kWh that customers use for 30 hours each week for 4 months of the year (~500 hours p.a.). The 18.4 cents (ex GST) is the difference between what Ausgrid charge retailers for electricity consumed in Peak and Shoulder time periods. Further, Ausgrid also changed its Time Of Use peak period from 2-8pm to 5-9pm from June to August. So, these retailers will also be charging customers peak rates for an 10 extra hours per week (~130 hours p.a.) during winter. The total effect is that Time Of Use consumers with many retailers will be paying at least an extra 20 cents (inc GST) for each kWh they consume across ~630 hours per year.
For a household using 1kWh of electricity in each peak hour (based on 5,000kWh p.a. and 30% usage during the peak period), the additional cost will be ~$125 p.a.
Let's look at which retailers are sharing the savings and those that are yet to pass on the reduced peak periods.
Retailers sharing the savings
As of June 14th 2019, the following retailers have adopted Ausgrid's current Time Of Use periods for tariff EA025 for households (based on their published Basic Plan Information Documents) and are passing on the savings available from reduced peak periods for seven months of the year.
Blue NRG

CovaU

DC Power Co

E

nergy Australia

Mojo Power

Pooled Energy

Powershop

QEnergy

ReAmped Energy

Simply Energy

Sumo
Retailers yet to share the reduced peak periods
The retailers who are charging based on the pre-July 2018 Time Of Use periods that have significantly more Peak period hours (based on their published Basic Plan Information Documents) are:
1st Energy
AGL
Alinta Energy
amaysim
Click Energy
Commander
Diamond Energy
Dodo
Energy Locals
Lumo Energy
Momentum Energy
Next Business Energy
Origin Energy
People Energy
Powerclub
Powerdirect
Red Energy
Sanctuary Energy
It's possible that the seasonal time of use tariffs may require changes to retailers billing systems to incorporate this. However, given that 11 of 29 retailers serving the Ausgrid network have already made the change, we'd question whether this is the reason for them not adopting the new Time Of Use periods.
Cost reflective network tariffs
The Australian Energy Regulator has been pushing electricity networks hard to implement cost reflective tariffs in order to reduce network charges faced by all consumers. After almost a year, many retailers in Ausgrid are yet to adopt the cost-reflective tariffs and instead have pocketed potential savings consumers should receive.
It's 
difficult to highlight the individual impact of this issue, without taking into account a household's full meter data history to be able to accurately reflect the costs between retailers who are using the current and old time of use periods. This should be resolved when the new Consumer Data Right initiative is implemented (2021?) but until then it is certainly something for households in the Ausgrid network area on Time Of Use tariffs to be mindful of.
Ausgrid are releasing a number of demand tariffs from July 2019 and we will be following with great interest to see which retailers will make those tariffs available to consumers and at what rates. Ausgrid are also stating that network charges on usage will fall around 10% for households from July. While we hope to see some of those savings passed through to consumers this may not be the case. Early statements from some retailers indicate that the prices of market offers will stay flat. Whether this is profiteering or a way to cover for the lower profits from customers moving from standing offers to the Default Market Offer, remains to be seen.
Increasing margins to support the Default Market Offer
We believe that the Default Market Offer will most likely play a part in reducing the best offers made by retailers with standing offers. In effect, engaged customers will not be able to get as good a deal as they could have in the past. This is because retailers will need to make up for the income lost to customers who are moved to cheaper default market offer. We expect retailers to continue to seek out ways to maintain their margins in an increasingly competitive retail electricity market. As we can see from the overreach on Ausgrid Time Of Use customers, who will pay the price for that may take some time to find out..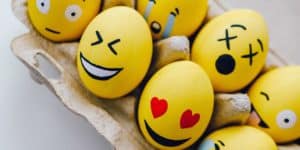 From March 2021, there has been fierce discounting of grid electricity offers by several energy retailers in Victoria. So we ran the numbers to find out if the plans available now are cheaper than any deal since WATTever began comparing every electricity plan listed on retailers websites in July 2017.
Read More »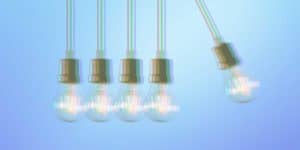 The arrival of low-cost electricity retailer ReAmped Energy into Victoria in March and into the ACT today is excellent news for energy shoppers wanting a better deal. Over the last two years, the independent electricity retailer has been a leading force lowering energy costs by intensifying price competition.
Read More »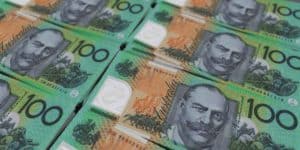 Australia's consumer watchdog has released new figures showing electricity prices have fallen almost 9 per cent since the middle of last year. As a result, there is a staggering $900 million in potential savings up for grabs for households in eastern and southern states.
Read More »