Start saving thousands with solar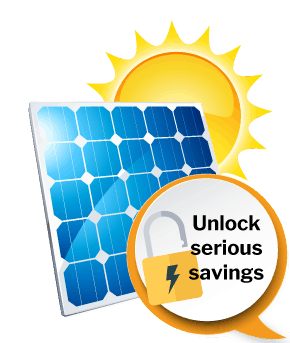 A quality solar set up will ensure your solar savings last for decades.
Enquire today and we'll arrange a free consultation with a solar expert who will:
– Assess your properties suitability for solar.
– Estimate solar savings available to you.
– Outline generous government rebates.
– Design a PV system for your roof and aspect.
– Guide you on the most suitable products.
– Provide a tailored written quotation.
Why get a quote on solar with WATTever?

Quality Installation. Get it right with the solar industry's trusted professionals.

Quality Products. Every panel and inverter is CEC approved according to Australian Standards. All panels are backed by a 25 year performance warranty ensuring your solar is rewarding you long into the future.

Local Service. Our network currently serves customers in New South Wales, Victoria and South Australia.
For a free consultation and quote on:

 New solar

Solar upgrades

Battery storage
Eligible households in Victoria can receive a 50% rebate on new solar, cutting up to $2,225 from a 4kW solar system. A 4kW system can lower power bills by up to $890 pa, so solar industry leaders expect there will be a surge of interest. Available up to June 30 2019 for just 24,000 eligible households,
find out what you need to know to access the Victorian solar rebate
.
WATTever founder, David Hiley shares his experience saving money on energy over the last decade. "There is one thing that has made the biggest difference to our household power bills. Adding solar has made the greatest contribution to getting my homes energy costs down to less than $500 a year. Here's why
solar can be a game changer
for you too."
Generating your own electricity means you'll have much smaller bills while enjoying greater independence. Choosing the right retailer and electricity plan for your situation will help you maximise your solar savings. Here's what to look for
Discover the deals that maximise your return. We outline
how the solar arbitrage strategy works
plus rank current plans where you can sell energy back to the grid for more than you can buy it. It's all based on a real-world experiment I've run over a couple of months with my solar and battery set up.
Our concierge will call to discuss
your needs and arrange a time
for a solar expert to talk to you.

Your solar expert will discuss
your specific requirements and
your available options.

You'll receive a quality solar
recommendation and written quote
matched to your needs.
Solar powers a brighter future
Solar is not just a savvy financial investment. A 5kW solar panel system on your home over 25 years reduces greenhouse gas emissions equivalent to:

Petrol cars parked for a year.