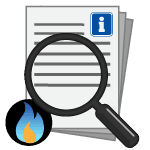 Looking for a Basic Plan Information Document (BPID) or Energy Fact Sheet for a current gas plan? You've come to the right place. WATTever's Gas Fact Sheet Finder allows you to search and view the BPID and EPFS for current publicly-listed gas plans from retailers across Australia.
Simply select the relevant options in section one below and click on the results in section 2 to view the BPID or Fact Sheet for the listed plan/s.
Disclaimer: We review retailer sites at least weekly to ensure we have a complete set of plans for all retailers serving each gas network to provide you with the widest choice. However, it is possible that we may not have all of the latest fact sheets for each retailer's plans. You should always review the Terms and Conditions of any contract taken up with the retailer to ensure you have the latest information.