Compare Bright Spark Power electricity rates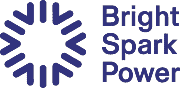 Looking to compare Bright Spark Power electricity rates and plans?
We've summarised Bright Spark Power's current residential plans below. The 100% Aussie-owned and operated energy retailer offers straightforward electricity for your home, with local support via phone or email. Customers enjoy no joining fees, no payment or card fees, no exit fees, and general usage rates fixed for 12 months under their Best Rate Guarantee. Bright Spark Power also offer electricity for your EV and business. We've summarised
Bright Spark Power's business plans and rates here
.
NSW
Bright Spark Power plans for the Ausgrid network (Sydney, Central Coast, Hunter Region and Newcastle)
Anytime tariff (EA010)
| Plan | General Usage | Controlled Load 1 | Controlled Load 2 | Supply Charge | Solar Feed-in | Reference Price * | Basic Plan Info |
| --- | --- | --- | --- | --- | --- | --- | --- |
| Aussie Flat Rate Plan | 22.99c | 14.99c | 17.99c | 89.00c | 7.00c | 12% less than | NoCL CL1 CL2 CL1&2 |
Time Of Use tariff (EA025)
| Plan | Peak TOU | Shoulder TOU | Off-Peak TOU | Controlled Load 1 | Controlled Load 2 | Supply Charge | Solar Feed-in | Reference Price * | Basic Plan Info |
| --- | --- | --- | --- | --- | --- | --- | --- | --- | --- |
| Aussie Car and Home Plan | 29.99c | 16.99c | 16.99c | 14.99c | 17.99c | 99.00c | 7.00c | 20% less than | NoCL CL1 CL2 CL1&2 |
Bright Spark Power plans for the Endeavour Energy network (Western Sydney, Blue Mountains, Southern Highlands and Illawarra)
Anytime tariff (N70)
| Plan | General Usage | Controlled Load 1 | Controlled Load 2 | Supply Charge | Solar Feed-in | Reference Price * | Basic Plan Info |
| --- | --- | --- | --- | --- | --- | --- | --- |
| Aussie Flat Rate Plan | 21.99c | 14.99c | 17.99c | 99.00c | 7.00c | 11% less than | NoCL CL1 CL2 CL1&2 |
Time Of Use 2 Rate tariff (N71)
| Plan | Peak TOU | Off-Peak TOU | Controlled Load 1 | Controlled Load 2 | Supply Charge | Solar Feed-in | Reference Price * | Basic Plan Info |
| --- | --- | --- | --- | --- | --- | --- | --- | --- |
| Aussie Car and Home Plan | 29.99c | 19.99c | 14.99c | 17.99c | 99.00c | 7.00c | 11% less than | NoCL CL1 CL2 CL1&2 |
Bright Spark Power plans for the Essential Energy network (Regional NSW)
Anytime tariff (BLNN2AU)
| Plan | General Usage | Controlled Load 1 | Controlled Load 2 | Supply Charge | Solar Feed-in | Reference Price * | Basic Plan Info |
| --- | --- | --- | --- | --- | --- | --- | --- |
| Aussie Smart Flat Rate Plan | 20.99c | 14.99c | 17.99c | 149.00c | 7.00c | 21% less than | NoCL CL1 CL2 CL1&2 |
| Aussie Flat Rate Plan | 23.99c | 14.99c | 17.99c | 149.00c | 7.00c | 14% less than | NoCL CL1 CL2 CL1&2 |
Time Of Use tariff (BLNT3AU)
| Plan | Peak TOU | Shoulder TOU | Off-Peak TOU | Controlled Load 1 | Controlled Load 2 | Supply Charge | Solar Feed-in | Reference Price * | Basic Plan Info |
| --- | --- | --- | --- | --- | --- | --- | --- | --- | --- |
| Aussie Car and Home Plan | 29.99c | 17.99c | 17.99c | 14.99c | 17.99c | 149.00c | 7.00c | 26% less than | NoCL CL1 CL2 CL1&2 |
QLD